Learning and development strategy: tailor learning for success
There are so many tools available to enhance and extend the learning experience. However, learning and development tools are only truly effective if they are tailored to the individual or team.Using the knowledge of Whole Brain® Thinking and employee preferences, you can develop learning and development plans and strategies tailored to match thinking preferences for maximum benefit.
Why is learning and development important?
In a fiercely competitive labour market, retaining top talent and improving productivity has never been so critical to business success. When it comes to L&D, 93% of employees say they will stay longer at a company that invests in their career development.
Understanding your team's Thinking Styles™ helps you to align employee goals and performance to that of the organisation. With this, you are empowered with a unique opportunity to improve nearly all facets of your business through an improved understanding of how to motivate and retain high-performing employees.
With Whole Brain® Thinking underpinning a framework for learning and development you can:
Attract in-demand candidates
Increase your team's knowledge
Our top learning and development ideas and resources
Many businesses implement learning and development plans or strategies in the workplace, however, without the right tools to support these initiatives they often lose traction and end up lacking real value.At Herrmann, we empower employees and HR professionals to use
Whole Brain® Thinking
to ensure a real and lasting impact when improving personal and professional development.Discover the following resources to tailor learning for success in your workplace.
Whitepaper
Training with the Brain in Mind: The application of Brain Dominance Technology to teaching and learning
Whitepaper
How to apply learning styles and a Whole Brain® approach to create effective learning
Check out our popular articles on Learning and Development
We've been thought leaders in learning and development in the workplace for decades. Check out some of our most popular articles to help you achieve better management results.
Creativity, Learning and the Specialised Brain
This article is adapted from Ned Herrmann's original paper: Creativity, Learning and the Specialised Brain In the Context of Education for Gifted and Talented Children* I would like to acquaint you with my specialised language, which is the new language of brain...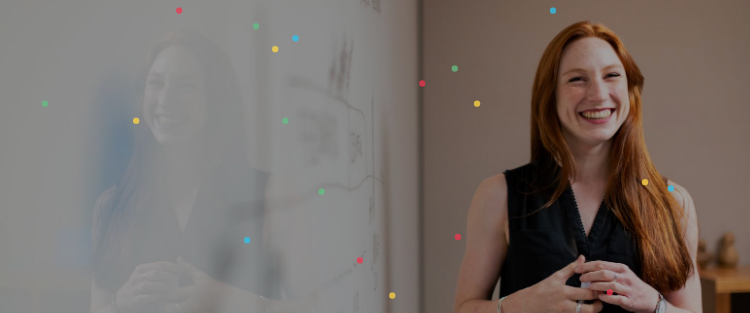 Entrepreneurial Thinking and Teaching with Your Whole Brain®
This article is a guest post from Ashley Blackburn, Director of Programs at Uncharted Learning. Do you know what your brain "looks" like? I didn't, until about 3 months ago when I completed a Whole Brain® Thinking assessment (called the HBDI®) and participated in a...