Welcome to our Resource Hub
Enjoy this selection of free resources to help you achieve better management results. Check back often as we're constantly adding new content.
Discover organisations like yours who have found success with Whole Brain® Thinking
Click the logos below to find out more.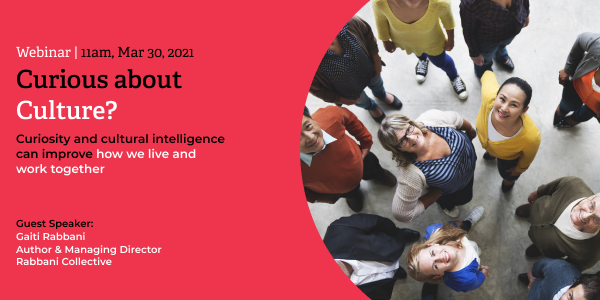 Webinar
Curious about Culture? Curiosity and cultural intelligence can improve how we live and work together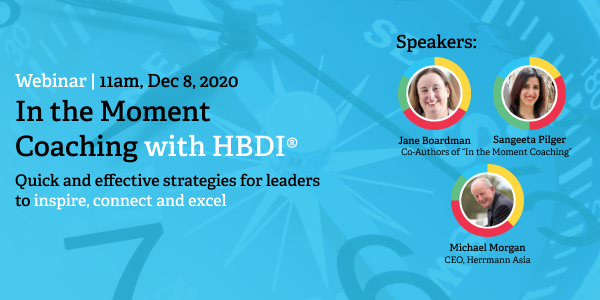 Webinar
In the Moment Coaching with HBDI® – quick and effective strategies for leaders to inspire, connect and excel
Webinar
Can you hear me? More productive virtual meetings using Whole Brain® Thinking
Webinar
HBDI® in Sport – taking a Whole Brain® approach on and off the field
Whitepaper
HBDI® and Other Assessments
Whitepaper
Validity and Reliability of the HBDI®
Whitepaper
Introduction to the HBDI® and the Whole Brain® Model
Whitepaper
Diversity of Thought: A results-based approach to inclusion
Whitepaper
How to apply learning styles and a Whole Brain® approach to create effective learning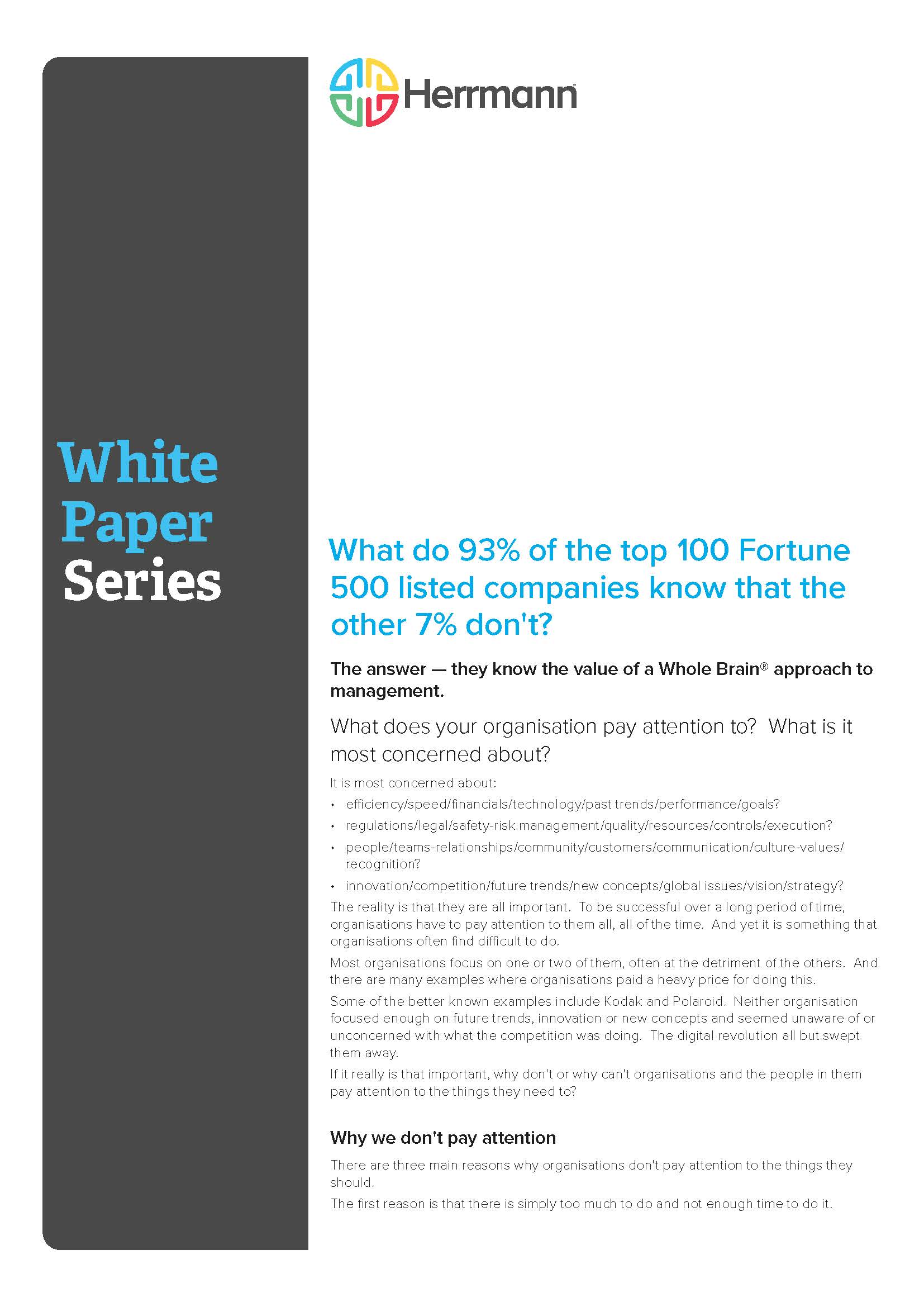 Whitepaper
What do 93% of the top 100 Fortune 500 listed companies know that the other 7% don't?
Whitepaper
Improving Group Productivity
Whitepaper
Tap into the brains behind your organisation's success
Whitepaper
Are teams broken or just not using their heads?
Whitepaper
Close the Leadership Gap: Accelerate High-Potential (Hi-Po) Development with a Whole Brain® Approach
Whitepaper
How to get more ROI™: Return on Intelligence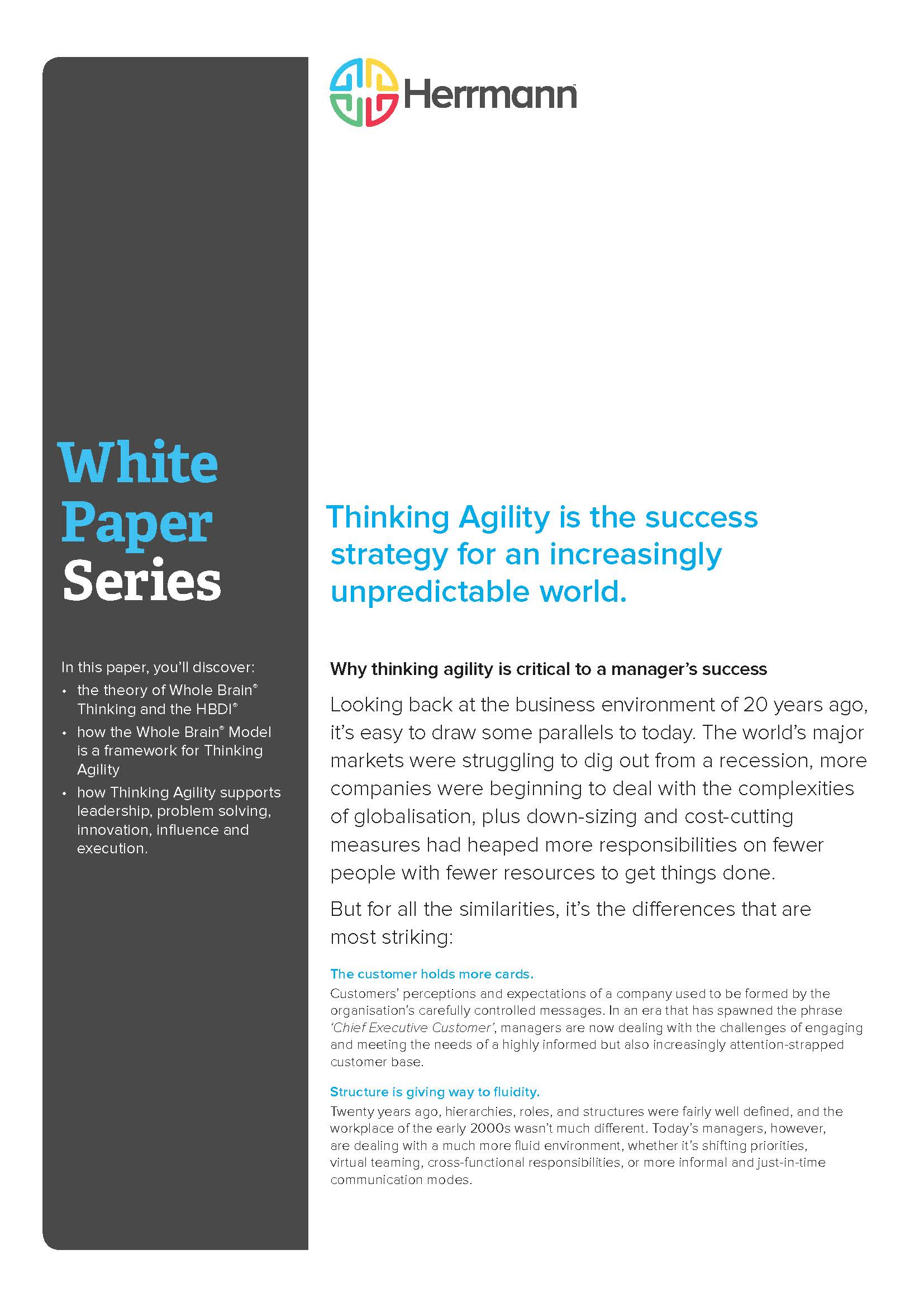 Whitepaper
Thinking Agility is the success strategy for an increasingly unpredictable world
Whitepaper
How will you adapt? Learn how to harness cognitive diversity to adapt to uncertainty, develop agile leaders, and create resilient organisations
Whitepaper
Combatting gender bias: breaking bias and harnessing cognitive diversity using the HBDI® and Whole Brain® Thinking
Whitepaper
Training with the Brain in Mind: The application of Brain Dominance Technology to teaching and learning
Whitepaper
The mind of successful sales leadership: how to use better thinking to get better results from sales people and processes
Whitepaper
Achieving higher levels of sales performance in a demanding world
Tired of unproductive and lacklustre team meetings? We've all been there, stuck in meetings that seem to go nowhere and achieve nothing. In this blog post, we'll help you break free from the cycle of unengaging meetings. We'll explore the importance of team meetings,...
read more